HOT- Harper And Victoria Beckham are the most stylish mother/baby duo out there…and we love it
NOT- Nobody predicted Katie Holmes and Tom Cruise would call it quits after 5 years of marriage???we wonder what the real reason is???
HOT- How STUNNING did Katy Perry look at the première of her new documentary film 'Part Of Me'?We especially love those British inspired lashes
NOT- Fankies Sandfords beau Wayne Bridge got into a spot of trouble at Una Healy's wedding after guests chanted John Terry jibes at him…Oh Wayne never let a new gf see anything about an old one bother you -silly boy(John Terry allegedly cheated on his wife with waynes then gf Vanessa)
HOT- On a lighter note the bridesmaid dresses for Una Healys wedding were gorgeous and summary and we CANT wait to see Una's dress properly ..eeeeks
NOT- Glee's Corey and Lea have yet to confirm they are infact a couple…c'mon guys admit you totally have the hots for each other haha!!!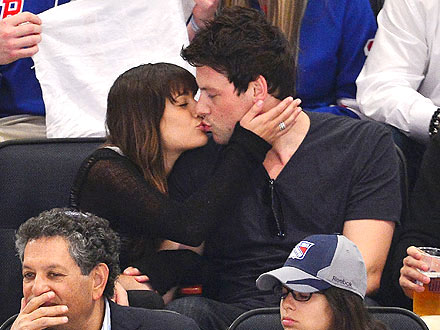 HOT- All the new movie's out-Spider man, Batman, The Five Year Engagement …yay im too excited !!!!
NOT- The amount of stuff we wanted in the River Island sale hope you were all smart and took a leaf outta writer Jacqui's page and shopped on-line…here's some of the gorgeous bits she picked up
HOT-Current/ Elliot stiletto jeans i couldnt want a pair more if i tried…do you guys like them???
NOT- Now the Euro's are over no more constant torso showing footballers at the end of each match …n'aaaw
HOT for the weekend…Swedish House Mafia…everyone seems to be heading to the gig with performances from The Original Rudeboys, Calvin Harris, Snoop Dogg and Sweedish House Maffia its sure to be a great day plus the weather turned out to be amaze -hava great day everyone
NOT for the weeekend…for those of us who had to work and see the 54 status' on fb about it fear not there's always David Guetta in August woo!!
………
Hope you all enjoyed whats Hot and whats NOT this week on The Beauty Dial and let us know you're thoguths/comments etc…
Its not goodbye its cya later…
Fi
xoxo
pic source; graziadaily.co.uk, beautybloggingjunkie.com, celebritydeets.com, ybrmagazine.com, justjared.com, splashnewsonline.com, entertainment.ie, entertainment.topnewstoday.org,mirror.co.uk,
people.com, ok magazine.com, imbd.com, getgluestickers.com, redcarpet-fashionawards.com, suanie.net, dirtysoundwaves.net, sodahead.com, david guetta.com